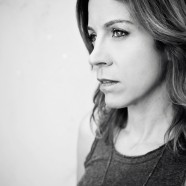 Jan

28
Tags
Related Posts
Share This
Karen Turner
Los Angeles singer/songwriter Karen Turner lays out an icy lament in her song "Beacon."
The uncertain noise at the start of the song lets you know that you're gonna get hurt. It's a truly sublime introduction to a disconsolate song. Karen's authentic and unpretentious vocal delivery will make your mood go cold… and you'll like it.
Surprisingly this song is almost five minutes long, much longer than most pop tunes, but even five minutes doesn't seem long enough when you just want wrap yourself in a sub-zero sentiment.
This is a perfect song for a 3:00 am playlist. If you don't have one, start here… Kate Bush, Fionna Apple and Karen Turner.