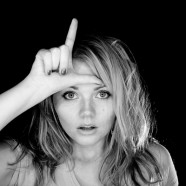 Mar

19
Tags
Related Posts
Share This
Synne Eileen
Norwegian Singer/Songwriter Synne Eilleen's sweet sonic confections make you feel like you're taking a bath in cotton candy. She's got a voice that can talk a dog off a meat truck, and stage a presence that will put you in sugar shock!
Synne formed the band "Synne Eileen and the Sunbeams" with fellow musicians from the Liverpool Institute for Performing Arts and have toured the U.K. and Norway. Her songs are brilliantly crafty pop gems with undeniably catchy melodies. Take a listen and you'll agree that their upbeat and quirky flavor is the cure for any cloudy day.

Listen to the interview with Synne Eileen!

Synne Eileen's top 10 favorite songs (in no particular order):
1. Come on Eileen – Dexys Midnight Runners
2. Fidelity – Regina Spektor
3. Easy to Love – The Jezabels
4. Mushaboom – Feist
5. Sweet Disposition – The Temper Trap
6. Avalanche – Ryan Adams
7. Mitt Hjärta Blöder – Veronica Maggio
8. More than Scarlet – Decoder Ring
9. The Beautitudes – Vladmir Martynov
10. Green Mountain State – Corinna Rose & the Rusty Horse Band