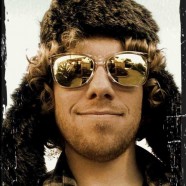 Feb

15
Tags
Related Posts
Share This
Mathew Broughton
Born out of the Santa Barbara, California coffeehouse scene, Mathew Broughton (aka MatieB) has an undeniably distinct sound. His songs serve up everything from gritty grooves to chilly introspection. Matie performs both as a solo act and with his band MatieB and the Coasters.
Trying to describe his vocal style with words just doesn't do him justice. Listen to his tracks and you'll agree that this is one artist that just needs to be heard to be appreciated!
Yes people, the curls in his hair are natural.
Listen to the interview with Mathew Brougton!

Check out MatieB's "Heart's Desire" video.
Official website: matieb.com